Tools
---
A 3D CAD model of Rotax 912 engine
Select textlink using right mousebutton, and use Save Link as.. option.

This is a modified version of the model I have used while designing PIK-27 towplane. Which has 914. You may download and use it as you wish. I take no responsibility for its accuracy for any purpose (legal stuff). But the attachment points are correctly positioned and accurate. I.e. this is ment to be an engineering model. If you wish some other format, send a note and I'll see what can be done.
---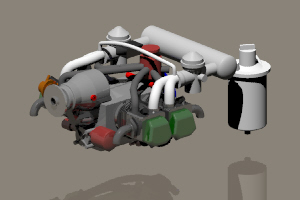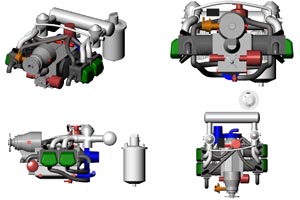 | | |
| --- | --- |
| Rhinoceros | Rhinoceros 3 model (the original). File size 1724 kb |
| DXF | Converted to DXF format. File size 3672 kb |
| IGES | Converted to IGES format. File size 2735 kb |
| OBJ | Converted to OBJ format. File size 3377 kb |
---
Visit also my site of easier to read EASA-regulations.

[Back to Windcraft]
---

---